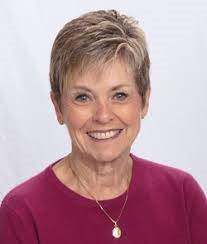 Dr. Susan Strauss
Speaker:
Dr. Susan Strauss
Overview:
When we think of workplace investigations, the most common thought is that of investigating harassment complaints. However, there are so many other forms of workplace misconduct that require investigations such as: theft, safety or OSHA issues, retaliation, vandalism, working off the clock, substance abuse, social media violations, and violations of various company policies, as examples. Usually this responsibility is left to HR, sometimes to management, and there may be a need to determine if an outside investigator, such as law enforcement or an IT professional, is the best person to investigate.

Anyone who conducts an investigation must be trained in how to do so. Merely having the experience of conducting investigations without having been taught the art and science of the process is not enough. When your organization ensures it is investigator is trained in how to conduct investigations, it demonstrates its commitment to prevention of harassment to the Court or outside agency.

The webinar addresses laws that HR is responsible for upholding. When the laws are not followed, it increases the liability for the organization and interferes with a fair and equitable work environment for employees.
Why you should Attend:
• To identify what constitutes a complaint.
• To determine if an investigation is necessary.
• To discuss the steps of an investigation.
• To explore the intricacies of interviewing the accuser, accused and witnesses.
• To demonstrate good documentation.
• To differentiate between a formal and informal investigative procedures.
• Searches.
• To determine credibility.
• To discuss tips on whether someone is lying.
• To reach a conclusion following an investigation.
• To Follow up with appropriate action based on the outcome of the investigation.
• To write a formal report outlining the investigation.

Agenda:
• Discussion about if and when an investigation is required.
• Comparison of a formal and informal investigation process.
• Planning for the investigation.
• Review of what constitutes a witness.
• Legal issues surrounding an investigation such as confidentiality, defamation of character, and false imprisonment.
• The importance of documentation of each interviewee.
• Examples of appropriate and inappropriate documentation and why it is critical.
• Specific details regarding how to corroborate evidence.
• List of criteria to determine credibility of those interviewed.
• The role of the investigator in forming an opinion following the investigation.
• How to follow-up with the target, accused, and the organization.
• The critical importance of an investigative report.
• List of misconduct triggers that are a catalyst for an investigation.
• Template final report.
Who Will Benefit:
Human Resources Professionals and Managers.