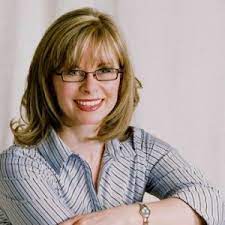 Beverly Beuermann-King
Time:
10 AM PST | 1 PM EST | Monday
Speaker:
Beverly Beuermann-King
Overview:
Managing other people is never easy, but some employees make it particularly difficult. When an employee's toxic behaviour is not addressed properly, other team members become resentful, they lose respect for you as a leader, and they may develop their own toxic behaviours. No leader wants a difficult or toxic employee on their team, however it's something all leaders need to be prepared to address should it arise. Challenging employees can try a manager's patience and drain a lot of time and energy. To turn things around takes skillful management and patience.
Why you should Attend:
• Recognize the signs of typical toxic behaviours and discover how to move those conversations forward.
• Identify and control the impact of toxic behaviours so that you can keep the situation from escalating further.
• Know how to act, not react, in resolving toxic situations so that you can lead with more confidence, feel less stress, and gain more success in working and interacting with your team.

Agenda:
• An organization can be considered toxic if it is ineffective as well as destructive to its employees.
• Toxic cultures decrease the ability to problem-solve, effectively communicate, and collaborate, and increases the risk of mental health issues.
• Negative attitudes and difficult behaviours are contagious and can create a toxic workplace culture. Toxic workplaces breed toxic employees and toxic employees breed a toxic workplace.
• Leaders strongly influence the mood, attitudes, and performance of their team.
• Leaders who can appropriately manage any negativity and difficult behaviours will create teams that can effectively collaborate and thrive through this challenge, and those organizations that try to ignore toxic behaviours will struggle to be productive, service their customers, and be competitive.

Who Will Benefit:
All Professionals